Automatic Mild Steel Jar Filling Machine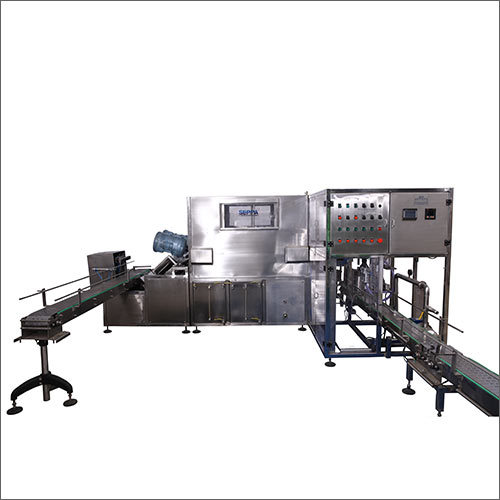 Automatic Mild Steel Jar Filling Machine
Product Description
Being an eminent organization, we are providing a durable range of Automatic Mild Steel Jar Filling Machine. It is for filling of liquids or powders into bottles. This machine is consider as an important machinery for the filling process in chemical, agriculture and others. It is used to fill used to fill to prevent leakage and maintain hygiene. Automatic Mild Steel Jar Filling Machine is design using superior grade components and tools to use in diverse industrial applications. It increase the product efficiency and reduces labour intensity. It can easily handle due to its automatic functions.

Canadian Crystalline is one of the members of Canadian Group of Companies. Canadian Crystalline incorporates state of art technology in design engineering of the system being manufactured.
The CC 1000 PLC series consisting of 1 BPM to 25 BPM range has been specially designed and manufactured for 10 to 25 liters polycarbonate / Pet. Bottles are fed to bottle holders, which tilt the bottle on top of high pressure spray which washes the bottle in 3 stages. In the first stage the bottles are cleaned with hot water detergent.
20 Ltr JAR Washing Filling Machine This section consists of 3 units mainly
1. Jar brusher Unit
2. Jar Washer Unit - 2 nos.
3. Jar Filler Unit
4. Jar Capper Unit