Micron Filter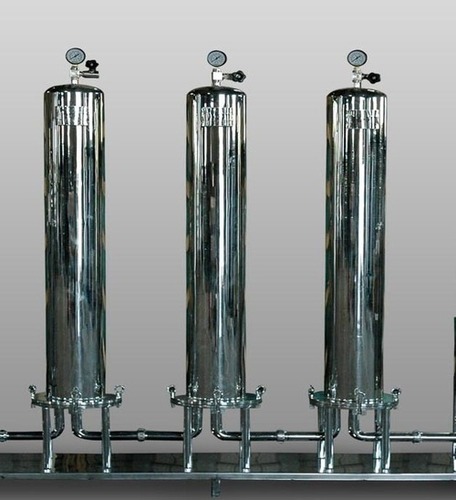 Micron Filter
Product Description
Canadian Crystalline have been serving the process industry in India for the last decade. The products include patented inline Conical Filters, Cartridge filter elements in various material of construction and in different Micron ratings to cover filter elements upto 01 micron for micro for air.

Besides ILCF Filters and Cartridge filter elements we are also reputed to be a reliable supplier of quality filter housings which are manufactured to meet quality norms laid down by organizations like Lloyd, Bureau Veritas, Davy Powergas, etc.

The range of filter housings offered by us includes Standard Filter Housings in SS 316, Poly Carborate and PP as well as custom designed housings to cater to the specific requirement of the customers. Standard housings are offered in SS304, SS316 and MS (either in Epoxy painted or PP/rubber lined).

In order to meet specification of Pharma industry and to meet latest GMP requirement all our housings meant for Sanitary, applications are provided with mirror finish on both, sides and are also electro polished to 240 grit finish wherever such a finish is called for.

These filter housings are designed to accommodate types of filter elements having various end filter configurations viz DOE, SOE with code 7/2, or threaded connections. We hope you will find the information adequate. Details of filter elements offered along with the filter housing offered are furnished in our site.

The filter housing supplied by us are used by the whole spectrum of process industry to cover Pharma ceutical, Synthetic Fibre, Petrochemicals etc. We are pleased to give below the salient features of the filters offered by us to suit your specific application.