Water Treatment Plant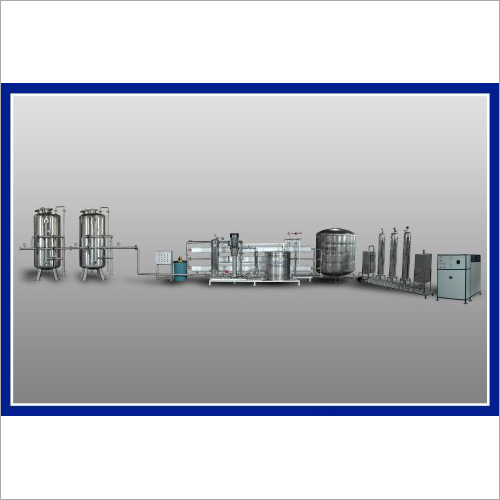 Water Treatment Plant
Product Description
Canadian Crystalline is the largest manufacturer of Bottled Water / Mineral Water / Soft Drink processing equipments in the asian sub-continent.

Canadian Crystalline has a large range of equipments to suit the ever growing package drinking water industry. The Bottled Water / Mineral Water / Soft Drink processing plants are specially designed to meet the highest standards of quality and shelf life in accordance with IBWA, ABWA, ECC and BIS guidelines.

Water is one of the basic necessities of human life. Potable mineral water is good for health because its free of impurities and optimal for drinking.

Our company manufactures and exports highly efficient Mineral Water Plants which can be customized to your every need.

Our equipment are manufactured with high quality material and are highly durable.

AUTOMATIC SPARKLING / CARBONATED BOTTLING MACHINE

Canadiancrystalline Technology Pvt Ltd., is one of the Leading manufactured in Soda Processing Equipments. Canadiancrystalline incorporate the state of art technology in design engineering of the systems being manufactured.

SODA PROCESS
The purified drinking water from the water treatment system is sent to the water chilling system. The chiller consist of PHE where glycol circulates at -2degC to -8degC temperature. The purified water at ambient temperature of 28degC to 35degC passes through PHE and comes out at 2degC to 4degC.

This is done to achieve CO2 gas and water meshing. The cold water is then taken to carbonator storage tank which consist of a high level and low level switch. The low level switch ensures protection to the carbonator high pressure pump from running dry. The carbonator is provided with CO2 gas from a CO2 Cylinder. The carbonator system reduces the CO2 gas pressure in the cylinder to 9.5 kg/cm2 by means of a jumbo regulator. Prior to the gas passing to the jumbo regulator the CO2 gas which is at -10degC to -32degC in the cylinder is heated by immersed copper tubes in a hot water bath.
The temperature of CO2 gas is brought to 2degC to 4degC. The gas after passing through jumbo regulator is injected into the carbonator ventury system after once again passing through a stainless steel, gas volume regulator. The gas volume regulator determines the strength of the soda in the final product. General gas volume for pet soda is set at 4.2 to 4.8 to a maximum of 5 gas volume. The glass bottles can be filled with soda even as high as 5.5 gas volume.
The high pressure pump of the carbonator pumps the water through the injection system i.e.,Ventury to the carbonator diffusion tank. During this process CO2 gas mixes along with the water and enters the diffusion chamber. In the diffusion chamber plate diffusers are used to achieve total dissolution of CO2 gas into water forming soda. A counter pressure system is provided in diffusion chamber to ensure dissolved gas is not released from the water.

The diffusion chamber has a high level low level control system which starts the high pressure pump as well as CO2 gas supply as and when needed. The soda stored in the diffusion tank can automatically raise and be transferred to the filling machine tank. All liquid transfers after soda production are done by umbrella effect to ensure minimum agitation to the liquid.

This ensures required gas volume in final packaged container. Example Pet or Glass. The filling machine for soda is a specialized system working with counter pressure filling methodology. The counter pressure valve in filling machine is critical to the Quality of Soda packed. The Machine exclusively designed for Carbonated Liquids

Canadian Crystalline is the world leaders in Bottled Water Technology and one of the only companies in the world which manufactures complete range of Bottled Water Equipments under one roof on Turnkey basis.

Canadiancrystalline ranges of equipments include water treatment plant, reverse osmosis plants, micron filtration, ultra violet purifiers, silvering unit, mineral water plant equipment, ozonator, evats 1000 - automatic bottling plant, pet bottles manufacturing equipments and desalination plants.
Canadian Crystalline has successfully commissioned more than 2000 Mineral Water Projects / Bottled Water Projects worldwide.
The following equipments are manufactured by us:

1. Mineral Water Processing Machine / Bottled Water Processing Machine.
2. Automatic Bottle Washing, Filling and Capping for 1/2, 1, 11/2 & 2 Litres.
3. Automatic Bottle Washing, Filling and Capping for 20 Liters Poly Carbonate Bottle (20 Ltr Jar).
4. PET Bottle making Machine for manufacture of bottles from 60ml to 5 Liters.
5. Automatic Carbonated Water washing, Filling and Capping machine (Sparkling water Pet Soda).
6. Pet Jar Making machine up to 20 Ltr Jar.
Bottled Water Mineral Water Processing Machine
CARBONATED SOFT DRINK
The soft drink line is customized in accordance to the industry needs. This soft drink line is developed in adherence to the quality standards by using quality material & advance techniques. Also, our quality controllers check this soft drink line at various quality parameters to assure a flawless dispatch.

FRUIT JUICE PRODUCTION LINE
Taken various fresh fruit , juice concentrate, juice powder as main raw material, through dilution, extraction, cooking, grinding, homogenization, degassing and filling etc flow procedures, which can be manufactured into various fruit juice, flavor juice beverage

High standard design, manufacture and project installation requirements, which guarantee the first-class finish products in various beverage Production line.
PLC control the whole production line, saving labor force and facilitate production management.
Full-auto CIP cleaning, to ensure whole production line equipments meet food sanitary safety requirements.
OUR PRODUCT RANGE:
Automatic Bottling Plant as per International Bottled Water Association Standards Commercial Reverse Osmosis System Micron Filters

UV Systems
Ozonators
1. Stainless Steel Storage Tank ranging from 1000 to 6000 liters capacity
2. Automatic Bottle making machine for PET bottles of 60ml to 2000 ml
3. Automatic Bottle filling machine to fill one liter, 2 liters and 20/25 liters Jar etc.
Canadiancrystalline is one of the leading Manufacturers of the Mineral Water Packaging Equipment. Canadian Crystalline incorporate the State - of - the - Art Technology in design engineering the systems being manufactured. S-RFC 1000 is a fully automatic bottling machine specially designed by Canadiancrystalline Technology Pvt Ltd for Mineral Water / Carbonated Beverage

The entire process has provisions in the machine for Rinsing, Filling, Capping and Sealing automatically. The entire process is fully computerized with PLC and Sensor Control with one touch instrumentation system.

The whole equipment is sleek and is capable of bottling various sizes of bottles ranging from 500ml to 2 Litres. The mineral water bottles are fed into the input feed conveyor of the S-RFC1000 systems. The bottles are first picked up using an automatic robot arm, which tilts the bottle on the top of a rinsing spray, which rinses the bottles in three stages.

The bottles are cleaned with ozonized mineral water. After rinsing the bottles are transferred by neck to the filling stations. Here the bottles are filled accurately by filling valves. The filling valves are very accurate and give equal filling to every bottle.

The special feature in the system is that no bottle no wash no bottle no fill. After filling, bottles are automatically move to the capping stage where the caps are released from the vibrator on to the bottle.

The caps are sealed automatically using special capping heads. A number of germicidal lamps are provided to disinfect the water from air borne contamination. S-RFC 1000 is a unique bottling machines with in-built High-Tech features. The entire system is enclosed in a Stainless Steel / Glass outer casing. After the capping stage the bottles are automatically ejected out to the output conveyor to the out feed area.
The best water treatment plant manufactures1. Wastewater Treatment Treating wastewater collected from the industrial, commercial and household structures is the most usual application of a water treatment plant. The physical, chemical, biological and radioactive pollutants are removed that are present in the wastewater. Two commonly used treatment processes followed here are sludge treatment and sewage treatment. 2. Surface treatment This process may be followed by a plant to cleanse surface water for municipal usage. In this process, the colloidal matters, organic components and suspended impurities present in the surface water are usually removed using treatment processes like screening, aeration, sedimentation, sand filtration and disinfection.